Connectivity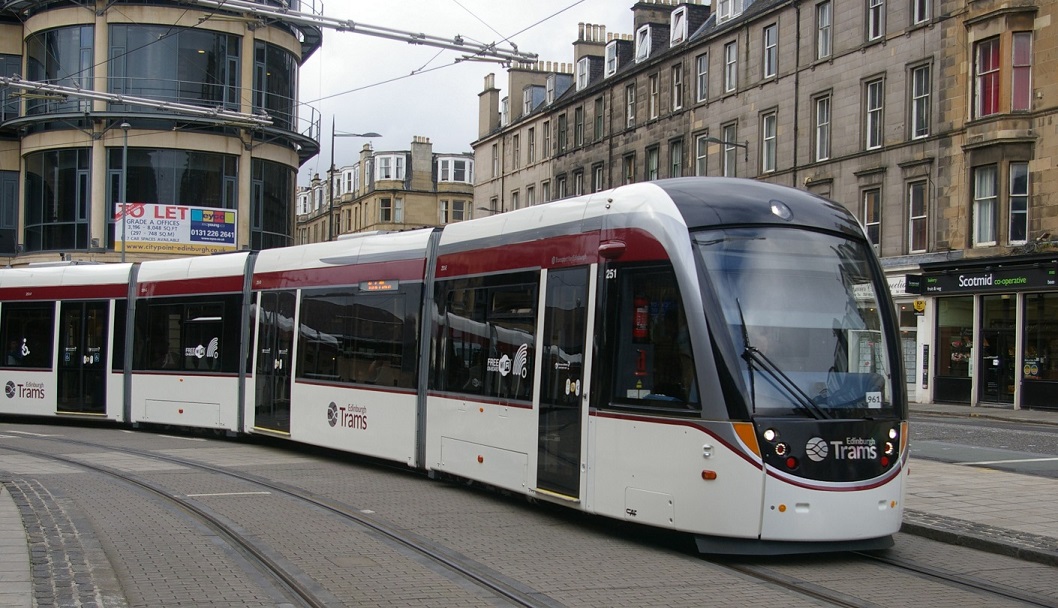 Edinburgh is a well-connected city.
Walking and cycling
Edinburgh is known as an easily-walkable city, with over 16% of residents travelling to work on foot and another 4% cycling.
The Just East Cycles scheme allows residents and visitors to hire pedal bikes and e-bikes from dozens of hire points around Edinburgh.
Trains and trams
Edinburgh is well-connected by rail, with trains offering swift journeys to destinations including Glasgow (42 minutes) and London (four hours 20 minutes). The city's 12 rail stations include the major city centre stations of Edinburgh Waverley and Haymarket, while the Edinburgh Gateway and Edinburgh Park stations link the city centre with West Edinburgh.
The Edinburgh Trams connect Edinburgh city centre with Edinburgh Airport with halts including the West End, Murrayfield Stadium, and Edinburgh Park business park. Investment is currently underway to extend the trams northward to Newhaven via Leith Walk and Leith.
There are train-tram interchanges at Haymarket, Edinburgh Park, and Edinburgh Gateway.
Road
The Edinburgh City Bypass links directly to the M8 leading to Glasgow (a one hour, 20 minute drive) and the A1 and A702 leading to London (both a seven hour, 20 minute drive).
There are seven park-and-ride facilities on the outskirts of Edinburgh, enabling visitors to leave their vehicles and travel into Edinburgh by bus.
Edinburgh has dozens of public charging points for electric vehicles, along with a hydrogen refuelling station at Wallyford on the outskirts of the city.
Air
Edinburgh Airport offers direct flights between Edinburgh and over 150 airports worldwide. Cities with direct flights to and from Edinburgh include Paris, Amsterdam, Frankfurt, and Madrid in Europe; Boston, Chicago, New York, Philadelphia, and Toronto in North America; and Doha and Dubai in the Middle East.
Edinburgh Airport is linked to the rest of Edinburgh via the Edinburgh Trams and the Airlink/Skylink buses.
Sea
Edinburgh is growing in popularity as a cruise destination. The Port of Leith has facilities for transit and turnaround cruise liners.
Port Edgar in South Queensferry offers 300 berths for boats of varying sizes, with plans for a new 427-berth marina at Granton Waterfront.
Contact us
Is your organisation interested in locating or expanding in Edinburgh? If so, please get in touch to discuss how we can provide free and confidential support for your project.