Culture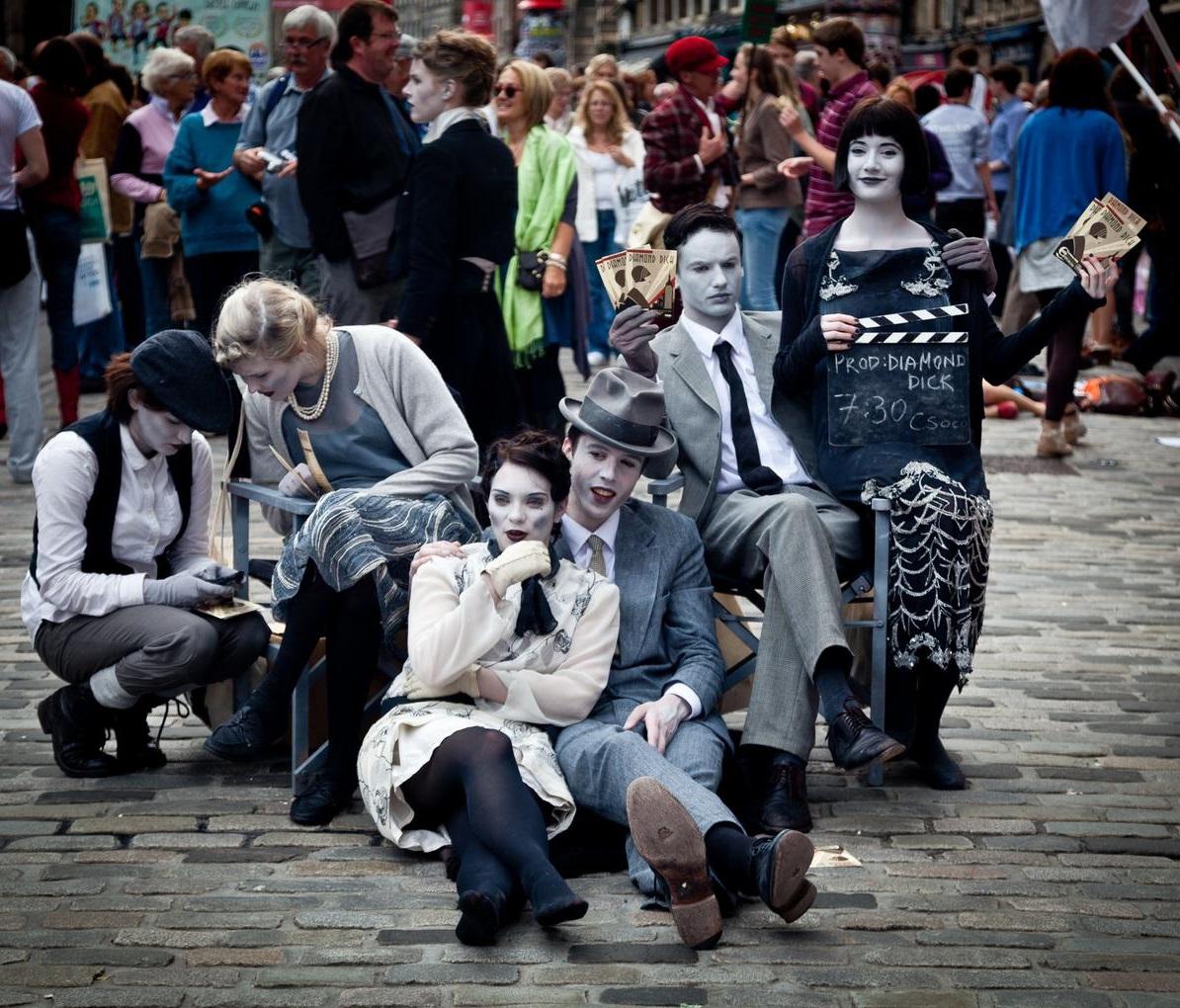 Edinburgh isn't so much a city, more a way of life... I doubt I'll ever tire of exploring Edinburgh, on foot or in print.

– Ian Rankin, author
Edinburgh is the cultural heart of Scotland. Its impressive gallery and museum collections, vibrant performing arts scene, and world-famous festivals make it a global hub for experiencing culture.
Museums and galleries
Edinburgh offers a large number of free museums and galleries. The National Museum of Scotland - home to artefacts including the Lewis chessmen and Dolly the sheep (the world's first cloned mammal) - is located in the city, as is the Museum of Edinburgh and the National War Museum. The city is also home to the Scottish National Gallery, the Scottish National Portrait Gallery, and the Scottish National Gallery of Modern Art, which between them feature countless works from master artists including Rembrant, da Vinci, Picasso, Monet, and Turner.
National Museums of Scotland has its National Museums Collections Centre - a home for the storage, maintenance, and research of its artefacts not on public display - in Granton, Edinburgh. National Galleries of Scotland is in the process of developing "The Art Works", a new facility for the storage and curation of Scotland's art collection.
Performing arts
Edinburgh is a major centre for the performing arts, hosting a year-round programme of musicals, plays, comedy, operas, and other performances. The city's popular performing arts venues include the Usher Hall (live music), King's Theatre (stage shows), Queen's Hall (live music), Festival Theatre (dance, musicals, theatre, ballet, opera, comedy, and live music), Traverse Theatre (writing theatre), and Playhouse (live music, comedy, and stage shows). A new 1,000 capacity concert hall, the Dunard Centre, is to be delivered in Edinburgh's city centre.
Festivals
Each August, Edinburgh hosts the world-famous Edinburgh International Festival and Edinburgh Festival Fringe, along with a myriad of other festivals.
In December and January, Edinburgh hosts Edinburgh's Christmas and Edinburgh's Hogamanay, a spectacular celebration of the year end featuring live music, world cuisine, and amusements.
Other festivals taking place in Edinburgh include the Edinburgh International Film Festival and the Royal Highland Show.
Literature
It seemed as if the Rock and Castle assumed a new aspect every time I looked at them; and Arthur's Seat was perfect witchcraft. I don't wonder that anyone residing in Edinburgh should write poetically.

– Washington Irving, 19th century writer
The first ever UNESCO City of Literature, Edinburgh has given rise to some of the world's best known writers, among them Sir Walter Scott (Ivanhoe), Robert Louis Stevenson (Kidnapped, Treasure Island), and Arthur Conan Doyle (creator of Sherlock Holmes). Contemporary authors include Alexander McCall Smith (The No. 1 Ladies' Detective Agency), Irvine Welsh (Trainspotting), and J.K. Rowling (creator of Harry Potter).
The National Library of Scotland is based in Edinburgh. One of Europe's leading research libraries, it holds over 24 million printed items, including rare historic books dating as far back as 1455.
The Writer's Museum celebrates Edinburgh's literary history.
Contact us
Is your organisation interested in locating or expanding in Edinburgh? If so, please get in touch to discuss how we can provide free and confidential support for your project.