Geography
Overview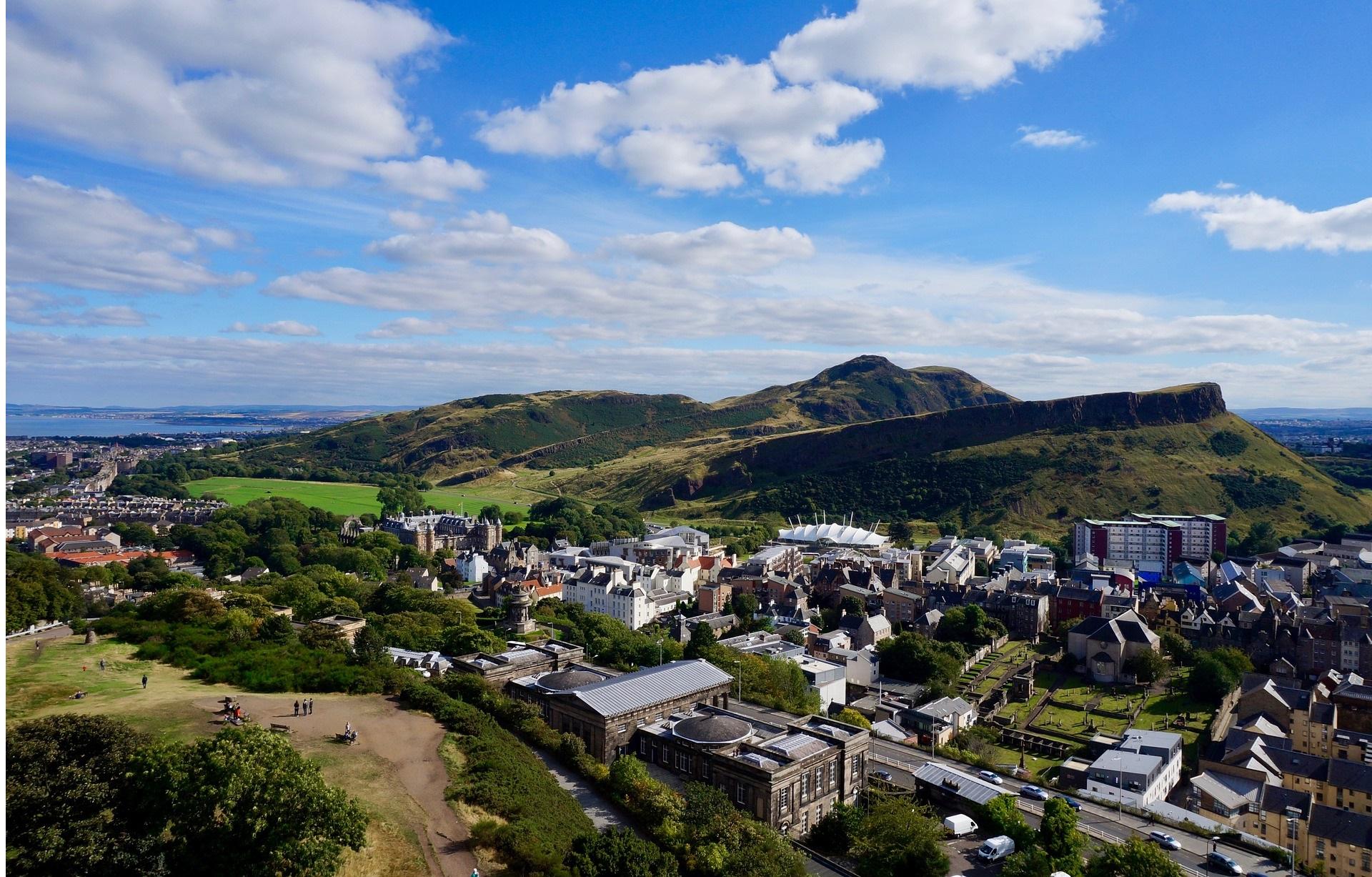 Half a capital and half a country town, the whole city leads a double existence; it has long trances of the one and flashes of the other; like the King of the Black Isles, it is half alive and half a monumental marble.

– Robert Louis Stevenson, 19th century author
The city of Edinburgh is located in Scotland's central belt on the banks of the River Forth. Its prominent features include the extinct volcano of Arthur's Seat in the city centre and the Pentland Hills on the southern outskirts of the city. Two major waterways flow through Edinburgh: the Water of Leith and the Union Canal.
The Edinburgh area comprises the city of Edinburgh, along with the outlying settlements of South Queensferry, Kirkliston, Newbridge, Ratho, and Ratho Station. Edinburgh is centred on the Medieval Old Town and Georgian New Town, with the city having expanded outward, over time incorporating the surrounding settlements. Tenements are the predominant style of housing, with over 60% of households living in flats.
Edinburgh has more urban green space than any other major UK city, ranging from landscaped parks such as Princes Street Gardens and The Meadows to rugged natural parks such as Holyrood Park.
Edinburgh has a temperate climate, with a median annual temperature of 9.3 degrees celsius, ranging from 4.3 degrees in January to 15.3 degrees in July (Source: Met Office).
Glasgow lies approximately 45 miles (72 kilometres) to the west of Edinburgh, while London lies approximately 400 miles (644 kilometres) to the south.
Contact us
Is your organisation interested in locating or expanding in Edinburgh? If so, please get in touch to discuss how we can provide free and confidential support for your project.