Housing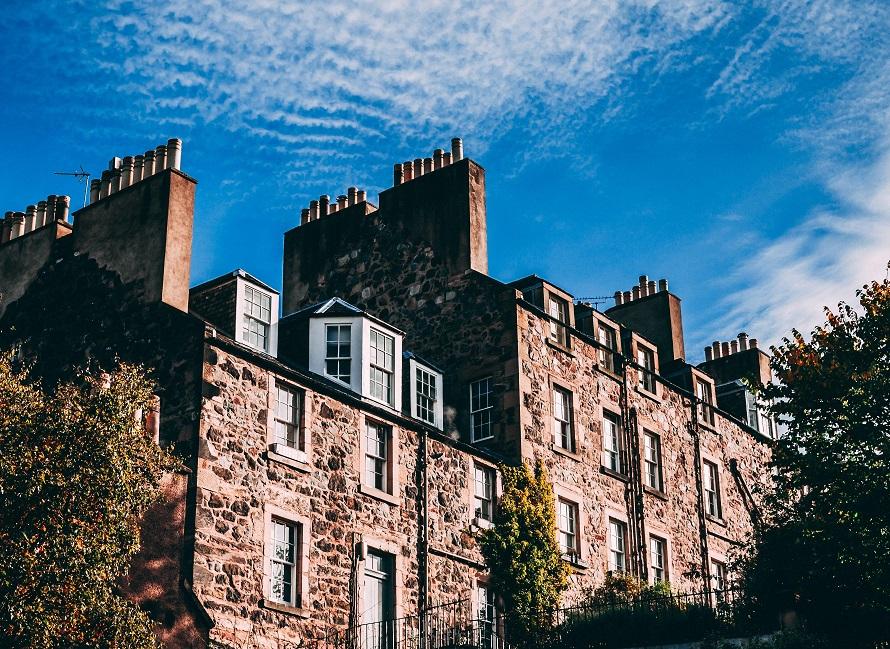 There are around 234,000 homes in Edinburgh: 155,000 houses and 79,000 flats. 63% of households live in homes they own, while 22% rent privately and 15% rent from the Council or from registered social landlords.
There are a huge variety of homes in Edinburgh, ranging from the city's iconic Georgian and Victorian tenements to modern suburban homes.
As of March 2020, the average selling price of a residential property in Edinburgh was £258,000. Data on house prices is available from the Registers of Scotland and ESPC.
As of Q2 2020, the average monthly rent on a residential property in Edinburgh was £1,122. Data on residential property rents is available from Citylets.
Edinburgh has a growing private rented sector. Major developments such as Springside by Moda Living are delivering hundreds of new homes benefiting from amenities such as concierges, residents' lounges, and coworking spaces.
The City of Edinburgh Council and other organisations are working to deliver 20,000 new affordable homes in Edinburgh.
Contact us
Is your organisation interested in locating or expanding in Edinburgh? If so, please get in touch to discuss how we can provide free and confidential support for your project.