Scotland's first Hyatt Centric hotel to open in Edinburgh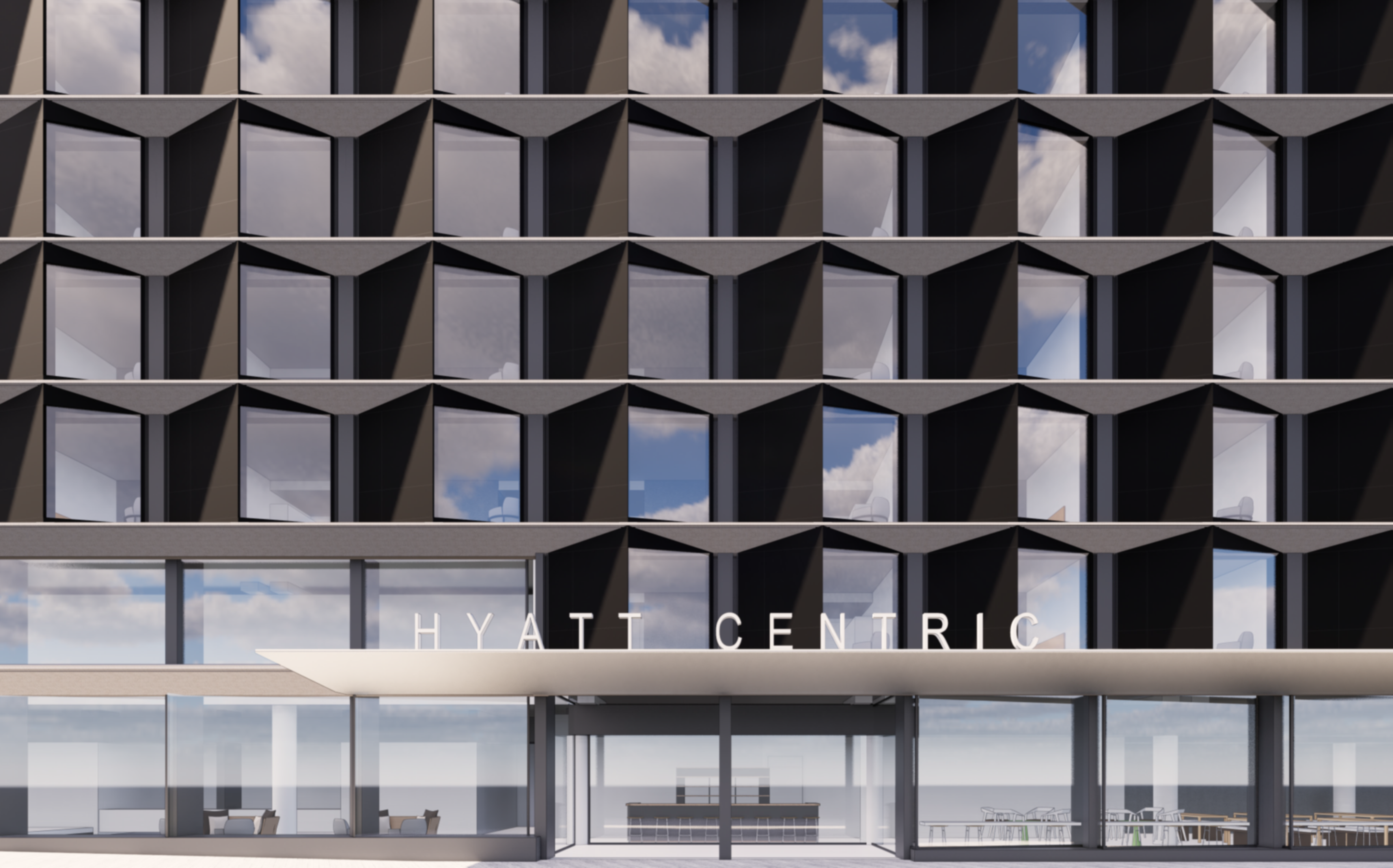 A new Hyatt Centric hotel will open in Edinburgh in mid-2025.
The Hyatt Hotels Corporation has formally announced plans to open a 349-bedroom Hyatt Centric hotel in the Haymarket neighbourhood of Edinburgh city centre.
The full service hotel - the first of its kind in Scotland - will be operated by Edinburgh International Conference Centre (EICC) under a franchise agreement with Hyatt. It will feature a gym, meetings rooms, and a restaurant. The hotel will also incorporate a hospitality training academy aimed at people wishing to pursue careers in the tourism and hospitality sector that will be operated by EICC in partnership with Edinburgh College.
The hotel forms part of the wider Haymarket Edinburgh development, which will also deliver office blocks and retail units. It has been designed to a high standard of sustainability by the architectural practice Foster + Partners, with interior design provided by Ica.
"We are thrilled to be collaborating with the Edinburgh International Conference Centre on Hyatt Centric Haymarket Edinburgh, which will mark the Hyatt Centric brand's entry into one of the world's most celebrated capital cities," said Felicity Black-Roberts, Hyatt's Vice President of Development for Europe and North Africa. "This new-build development demonstrates Hyatt's commitment to growing its portfolio of lifestyle brands across the UK, in locations that matter most to our guests, members, customers, and owners."
"The Haymarket Edinburgh development is central to the EICC's future as Scotland's leading conference venue, and aligns with our mission to create an environment to inspire ideas that change the world," said Marshall Dallas, Chief Executive of EICC. "Hyatt Centric Edinburgh Haymarket will be a cornerstone to attracting local and international travelers and notable luminaries to our venue each year. We are thrilled to work with Hyatt on what will be the first Hyatt hotel in Scotland, and look forward to the meaningful opportunities this property will bring to the city of Edinburgh."
The Hyatt Centric Edinburgh Haymarket is scheduled to open in mid-2025.