Cruden Group appointed to drive forward Granton Waterfront regeneration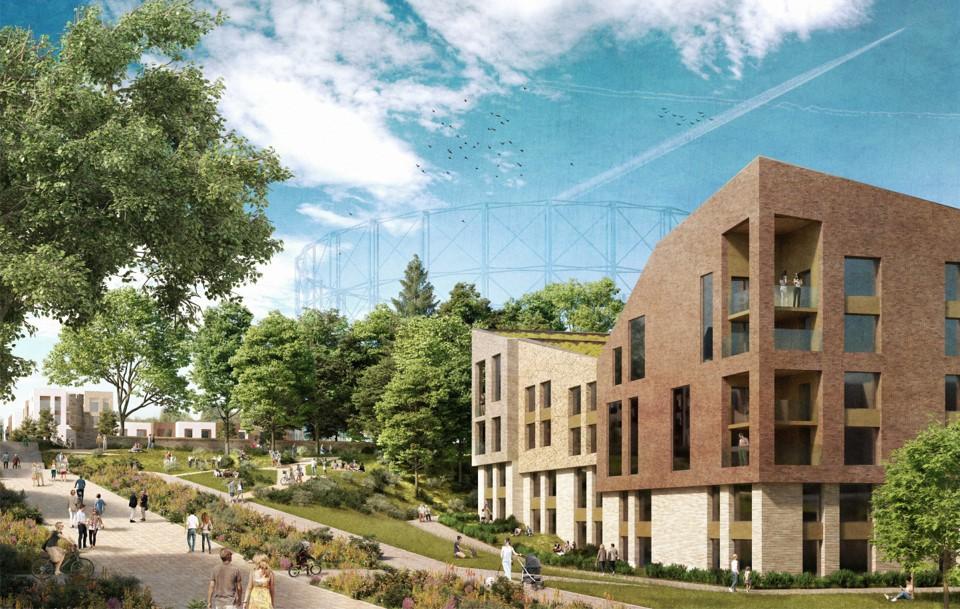 Cruden Group and the City of Edinburgh Council are expected to sign contracts in the coming weeks.
The City of Edinburgh Council is to appoint the Cruden Group to help take forward the first phase of its £1.3 billion regeneration of the Granton Waterfront, marking a major milestone.
Over the next 18-24 months, Cruden will work with the Council to prepare detailed designs for 750 net zero carbon homes along with commercial space, associated infrastructure and public realm, and a low carbon energy solution for Granton Waterfront. Following this, if both parties are in agreement, Cruden will be reappointed for the construction phase.
The regeneration of Granton Waterfront will deliver a new sustainable well-connected coastal town on the banks of the Firth of Forth. The first phase of the development will also include a primary school and medical centre.
Cruden will be supported by the architectural practices Smith Scott Mullen and C.F. Møller.
"It's fantastic news that we can now look to pushing forward on the first phase of our major regeneration at Granton Waterfront with our development partner to transform the north of the city for people living there now and for future generations to come. This is the largest regeneration project of its kind in Scotland and it's giving us a once-in-a-lifetime opportunity to transition towards a greener economy in our Capital city while building many of the affordable homes Edinburgh needs within 20 minute communities with shops, healthcare, cultural and leisure and education facilities all nearby."

- Councillor Cammy Day, Leader, the City of Edinburgh Council
"We are excited to reimagine Granton Waterfront and create a brand new coastal quarter that champions sustainable waterfront living with net zero carbon homes, just three miles from the city centre. This new approach to urban development is transformational and will provide a blueprint for the future as we reconnect the Capital to the Firth of Forth and create a new coastal neighbourhood which will become one of Europe's largest coastal amenities."

- Fraser Lynes, Director, Cruden Group
To date, the regeneration of Granton Waterfront has seen work commence on 575 new affordable homes and three new commercial units at Waterfront Avenue. The historic Granton Station building and a disused warehouse at 20 West Shore Road are both in the process of being converted into creative and community space.