Development opportunities in Granton Waterfront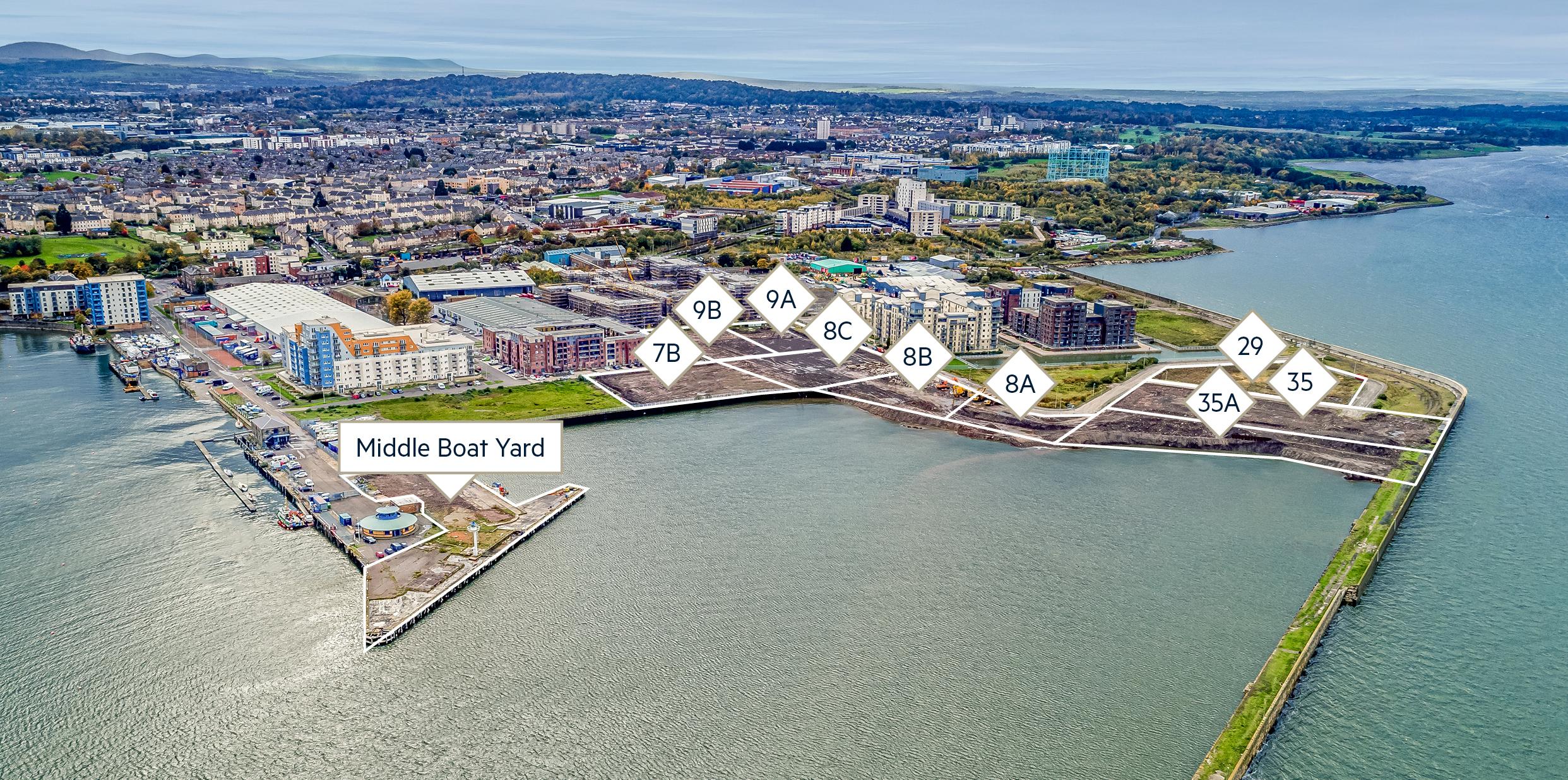 The two opportunities comprise a total of 13 plots with potential for 800+ homes.
A portfolio of 10 coastal development plots totalling approximately 7.3 hectares (18 acres) in the Granton Waterfront of Edinburgh is available to purchase.
Forming part of the wider Granton Harbour development, the plots hold planning permission for a major residential development, with potential for around 500 homes. The selling agent for the portfolio is CBRE.
"At a time when the lack of housing supply in Edinburgh has never been more pronounced, this opportunity offers an oven-ready residential development scheme of significant scale. With planning consent secured and infrastructure already in place we anticipate strong demand from the developer community."

Chris Dougray, Executive Director, CBRE Scotland
Further information on the opportunities can be obtained from Suzanne Amir and Keff Afzal.
The announcement follows shortly after a further three plots at Granton Harbour totalling 1.6 hectares (3.9 acres) were brought to market by Scarlett Land and Development and Reith Lambert. These plots have previously secured planning permission for the delivery of 325 homes along with 3,000 square metres (32,300 square feet) of commercial space.
"Large-scale prime residential sites such as this are a rarity in Edinburgh; these sites are ideally placed, with an excellent range of amenities and well-connected transport links on offer."

Drew Lambert, Reith Lambert
Granton Harbour forms part of the wider Granton Waterfront regeneration, which is delivering thousands of new homes along with commercial and cultural space, a primary school, a health centre, and a major new coastal park.