Development partner sought for new innovation district in west Edinburgh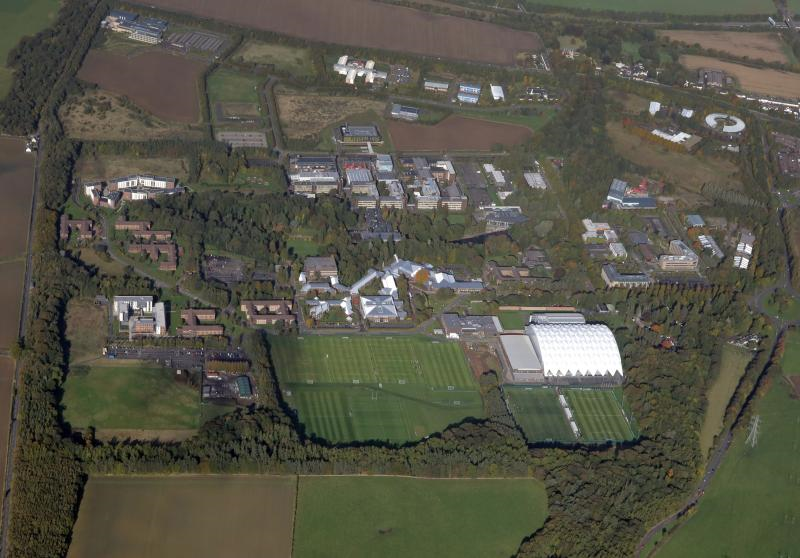 The expansion could create up to 10,000 new jobs.
Heriot-Watt University has appointed property consultancy JLL to identify a development partner for a major expansion of Edinburgh's Heriot-Watt University Research Park.
JLL is seeking a strategic partner who will work with the University to take forward future phases of the Research Park, located on the University's Riccarton Campus in west Edinburgh.
The opportunity is to create a new urban research and innovation district on around 70 acres of land adjacent to the existing Research Park, representing one of the largest opportunities of its kind in the UK. The new district is envisaged as providing high-quality accommodation for business and academia engaged in research and innovation.
The existing Heriot-Watt Research Park is among the largest science parks in Scotland, with around 1,000 people currently working on-site. 28 organisations have an existing presence in the Research Park, including Charles River Laboratories, Logan Energy, and the Scottish Blood Transfusion Service. Heriot-Watt University's Riccarton campus houses multiple research institutes, including the National Robotarium, a world-leading centre for artificial intelligence and robotics.
"We are excited about the prospect of finding a new partner who shares our values and can help us realise our Strategy 2025 ambition through the development of our Research Park. We believe we can create an exciting new model to drive economic regeneration that creates the companies and leaders of the future need to provide opportunity and economic growth to Scotland. We welcome interest from partners who share our vision."

- Professor Gillian Murray, Deputy Principal (Enterprise and Business), Heriot-Watt University
"Heriot-Watt University is exceptionally well located in west Edinburgh and with the new National Robotarium building, the Scottish National Blood Transfusion headquarters and the Oriam National Performance Centre for Sport all on the campus, it really is an unrivalled offer for the knowledge sector. We already have a healthy list of enquiries from some exciting companies in the knowledge sector who are keen to build closer ties with the University."

- Cameron Stott, Head of Scotland, JLL
Further information is available here.