Development opportunity at Liberton, Edinburgh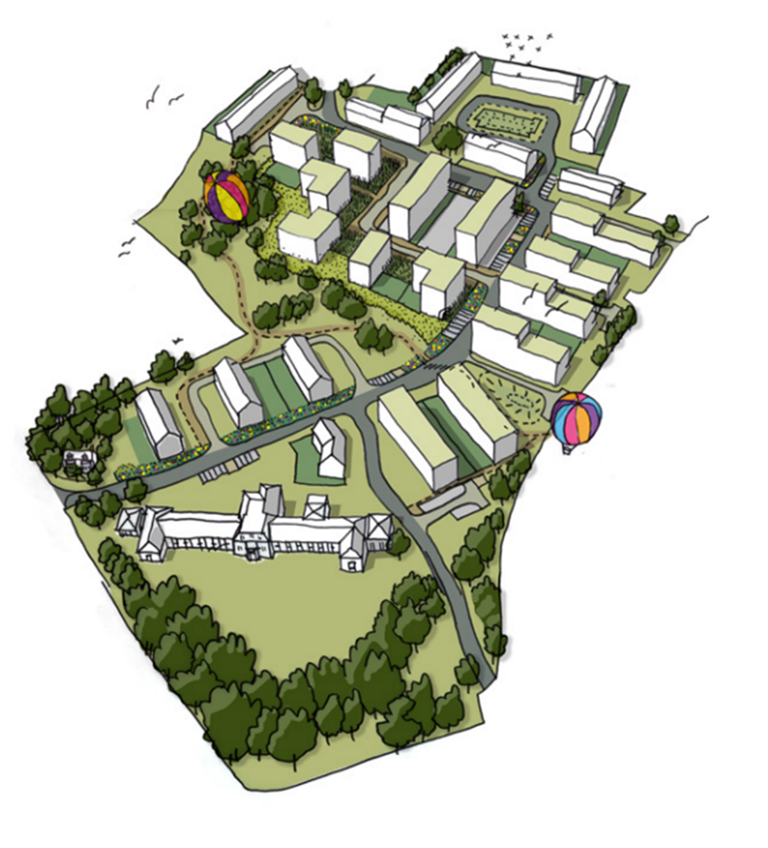 Anyone interested in this development opportunity is invited to note interest and offer feedback.
The City of Edinburgh Council has issued a Prior Information Notice (PIN) for a development partner for the redevelopment of the former Liberton Hospital site in southeast Edinburgh.
The site is approximately 6.5 hectares with a net developable area of 4.7 hectares. It includes the historic original hospital building and gatehouse, which it is anticipated will be refurbished as part of the development. High level feasibility work on the site has been undertaken by the architectural practice Anderson Bell + Christie. The Council's Planning service has advised that buildings of up to six storeys may be acceptable.
The ambition for the site is to develop approximately 380 new homes of which 50% will be affordable housing. The development is envisaged as delivering a new mixed tenure, mixed income, low car, low carbon neighbourhood with a focus on homes for elderly people and specialist accommodation.
Prospective development partners are invited to note their interest and provide feedback to help the Council prepare the most appropriate procurement strategy for the redevelopment of the site.
Interested parties are requested to respond to the PIN here by Wednesday 3rd May 2023 and take part in a follow-up discussion with the Council on Thursday 11th May 2023.