Major site at Craigiehall brought to market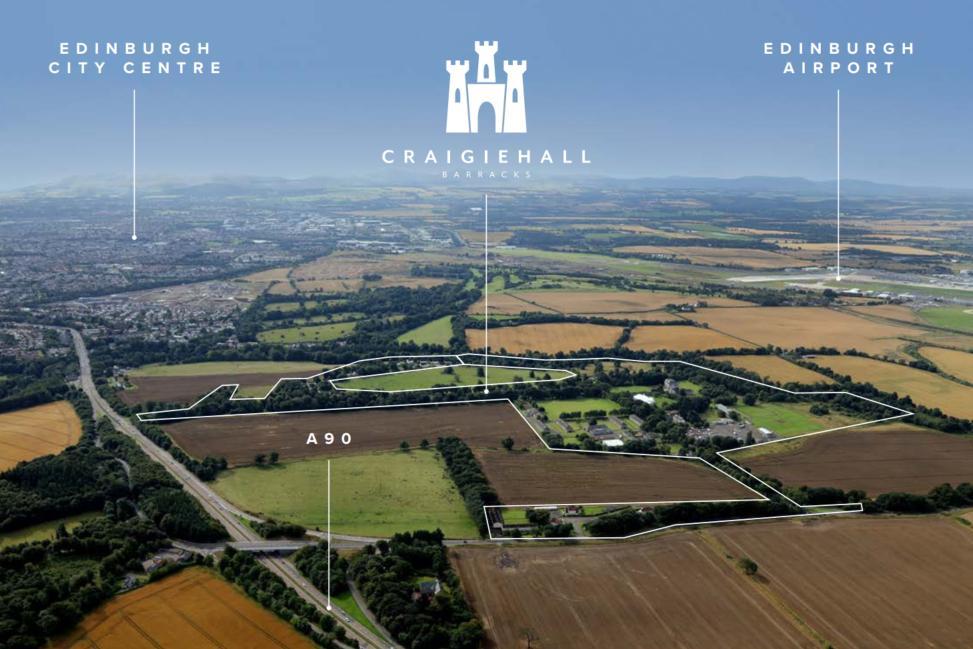 The historic Craigiehall Barracks in Edinburgh - the former Scottish headquarters of the British Army - have been put up for sale.
The 38.7 hectare (95.6 acre) site is located in a countryside setting next to the River Almond on the northwest edge of Edinburgh, between the suburb of Cramond and the village of Dalmeny. It is accessed from Burnshot Road to the north and the A90 to the east.
The site is currently occupied by 78 houses (former Service Family Accommodation) and three listed buildings totalling 3,340 square metres (35,954 square feet), among them Craigiehall House.
The selling agent is Montagu Evans, who will be holding viewings by appointment on Thursday 9th November and Thursday 23rd November from 10 AM to 4 PM. The deadline for making a bid is 12 PM on Friday 15th December 2023, with a preference for clean offers.
Further information can be found here, while a video package on the site can be viewed here.