Quality of Life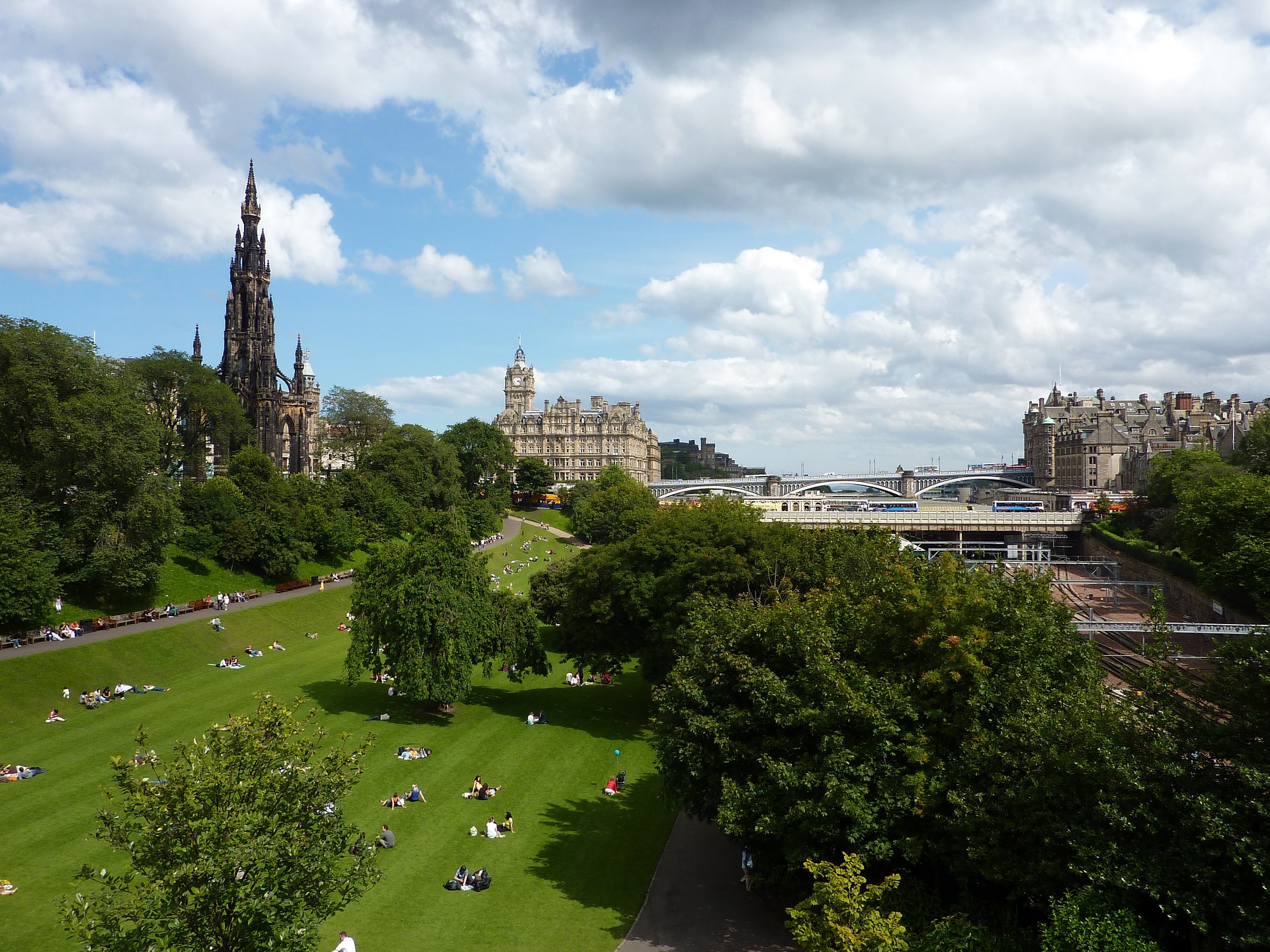 When I looked out in the morning it is as if I had waked in Utopia.

– George Eliot, 19th century writer
Edinburgh's excellent quality of life makes the city a popular place to live, work, visit, and study.
People living and working in Edinburgh benefit from the city's high standards of living – something which doesn't come with the same price tag as other UK cities. It's around one-third cheaper for businesses to set up here than in London, making the Scottish capital city an attractive place for entrepreneurs and established businesses to put down roots.

– Simon Capaldi, Associate, Knight Frank
In January 2021, Edinburgh was ranked the UK's happiest place to work in a piece of analysis by SmartSurvey. In February 2022, Edinburgh was ranked one of the world's 20 most liveable cities for expatriates by ECA International, while in March 2021, the city was ranked one of the top 20 cities worldwide for wellbeing based on factors such as happiness, healthcare, and access to green spaces in the Knight Frank City Wellbeing Index. Edinburgh's Portobello neighbourhood won the Great Neighbourhood Award in the 2020 Urbanism Awards, while the Leith neighbourhood was named Scotland's best place to live in the Sunday Times' Best Places to Live 2020 guide and the world's fourth "coolest" neighbourhood by Time Out in 2021. In 2021, Edinburgh was named the top city in the UK for residential property investment by Colliers.
Students are attracted to the city by an excellent lifestyle, the internationally renowned University of Edinburgh, the World Heritage Sites of the Old and New Towns and a lively arts and entertainment culture including the Edinburgh International Festival. After graduation, favourable employment and earning prospects coupled with these excellent amenities help to maintain strong student retention rates in the city. Edinburgh's demographic and economic advantage over other cities, house price growth and rental yields make the city innately attractive to residential investors.

– Douglas McPhail, Director, Colliers
Green space
Edinburgh has more green space than any other UK city, including over 30 Green Flag Award winning parks. The city's well known green spaces include Holyrood Park, a rugged 260 hectares (650 acres) dominated by the 241 metre (791 feet) extinct volcano Arthur's Seat, the slopes of which are dotted with the traces of Iron Age and Bronze Age settlements. Edinburgh is also home to the Edinburgh Royal Botanic Garden, a 28 hectare (70 acre) landscaped park to the north of the City Centre featuring over 100,000 plants, including 3,000 exotic plants housed in its 10 glasshouses. The outskirts of the city feature major green spaces such as the coastal Dalmeny Estate, the semi-natural Cammo Estate, and the Pentland Hills Regional Park. The 7 hills of Edinburgh are a popular outdoor challenge across the city.
Edinburgh's Thriving Greenspaces is a partnership project which aims to supports Edinburgh's Parks and Greenspaces.
Culture, leisure and sport
In addition to its rich cultural offering of museums, galleries, theatres, and other amenities, Edinburgh offers many other recreational opportunities, including sports centres, swimming pools, cinemas, and the Edinburgh International Climbing Arena. Other planned attractions include a new surf park, Wavegarden Scotland.
The city offers a year-round programme of live sports. Murrayfield, Scotland's national rugby stadium, hosts a variety of international rugby games. Multiple football clubs are based in Edinburgh, including Heart of Midlothian Football Club ("Hearts") and Hibernian Football Club ("Hibs"). On the eastern outskirts of the city lies the award-winning Musselburgh Racecourse which features both flat racing and National Hunt meetings.
The city is home to multiple celebrated restaurants, cafés, and bars, including the Michelin Starred eateries Condita, Restaurant Martin Wishart, and The Kitchin.
Schools
Children in Edinburgh can access a wide range of excellent educational opportunities. The city is home to Sciennes Primary School and Boroughmuir High School - regularly ranked among the best state primary and secondary schools in Scotland respectively. Edinburgh also features a large number of independent schools, including Fettes College, the alma mater of such figures as former Prime Minister Sir Tony Blair and actress Tilda Swinton.
Contact us
Is your organisation interested in locating or expanding in Edinburgh? If so, please get in touch to discuss how we can provide free and confidential support for your project.