Film & Television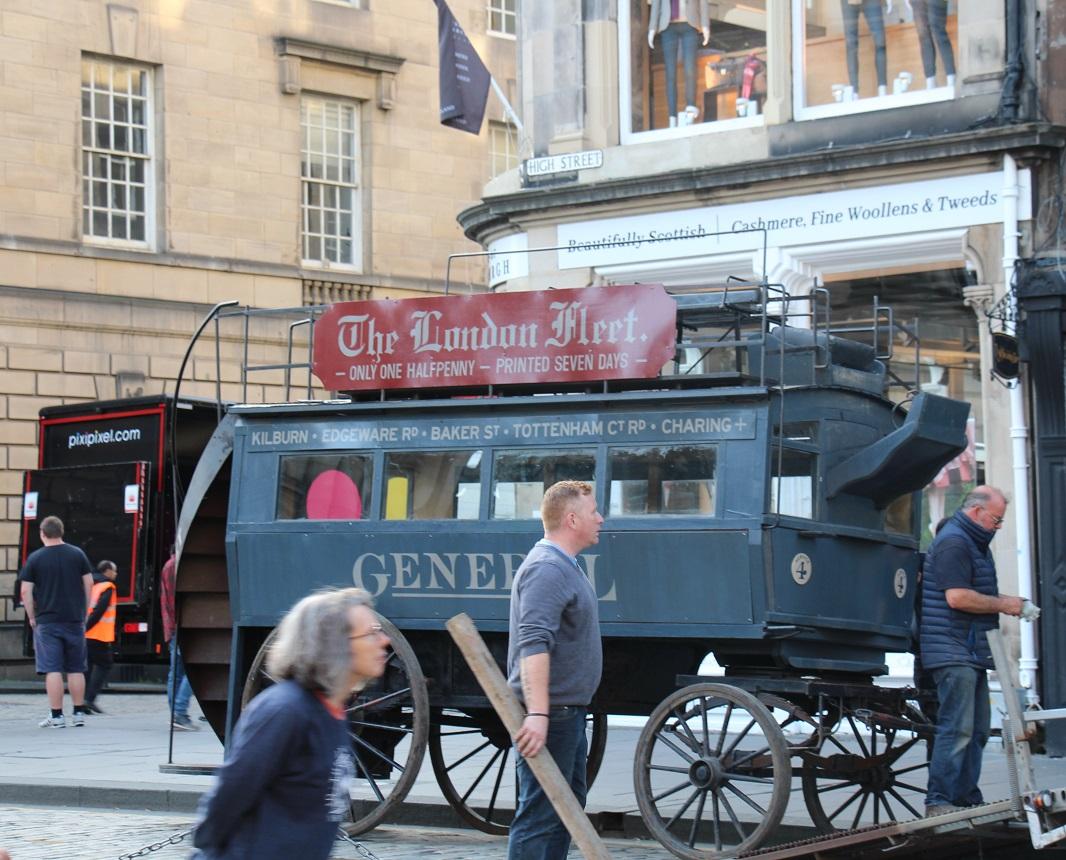 I always feel that when I come to Edinburgh, in many ways I am coming home.

– Alan Rickman, actor
Edinburgh's iconic architecture and dramatic natural scenery means it has long been a popular city for location filming. Productions that have been filmed in Edinburgh include the blockbuster films Avengers: Infinity War, Chariots of Fire, Cloud Atlas, Fast & Furious 9, and Trainspotting and the television series Clique, Outlander, and Rebus. The city also hosts filming for documentaries, advertisements, sporting events, stock footage, and other productions.
Edinburgh is such a unique and iconic location and we are incredibly excited about the opportunity to celebrate it in the Fast & Furious saga. The support from all local agencies, businesses and the community has been invaluable in helping to coordinate this shoot. We appreciate the entire city's help and are excited to have such a beautiful and historic city in the film.

– Justin Lin, Director, Fast & Furious 9
The city and the surrounding area have a well-developed supply chain including film crew, customer makers, makeup artists, propmakers, and post-production facilities.
Edinburgh is home to Screen Academy Scotland (which offers undergraduate and postgraduate degrees in disciplines including screenwriting, direction, and post-production), the MGA Academy (which offers courses in acting, dance, and musical theatre), and to Performing Arts Studio Scotland (an arm of Edinburgh College offering courses in the performing arts). The sector is also supported by organisations such as a Screen Education Edinburgh, which increases filmmaking skills through our education, production, and training programmes.
Edinburgh's Leith neighbourhood is to home to a film and television studio, FirstStage Studios. Set on a 8.6 acre (3.5 hectare) site, FirstStage Studios comprises five soundstages totalling 160,000 square feet (14,900 square metres) with heights of up to 100 feet (30 metres), along with 27,000 square feet (2,500 square metres) of office and production space along with a large backlot for set-building and parking. The complex has been used to film productions such as Hollywood blockbuster Avengers: Infinity War and the Amazon original series The Rig.
With strong links to the film industry already – which is testament to the efforts of Film Edinburgh, our city's film-friendly approach and annual international film festival – it's fantastic that FirstStage Studios Ltd will be running an internationally competitive studio in Leith.

– Councillor Adam McVey, Leader, the City of Edinburgh Council
The Filmhouse Cinema has also announced proposals for a new "Centre for the Moving Image" in Edinburgh city centre. In addition to six cinema screens, the Centre would deliver a new Cultural Industries Hub offering flexible workspace for companies in the film sector.
The national agency Screen Scotland and the local organisation Film Edinburgh both provide comprehensive support for film productions in Edinburgh.
The city hosts the Edinburgh Fringe Festival each August which is the world's largest performance arts festival.

Contact us
Is your organisation interested in locating or expanding in Edinburgh? If so, please get in touch to discuss how we can provide free and confidential support for your project.